Shopping Cart
Your Cart is Empty
There was an error with PayPal
Click here to try again
Thank you for your business!
You should be receiving an order confirmation from Paypal shortly.
Exit Shopping Cart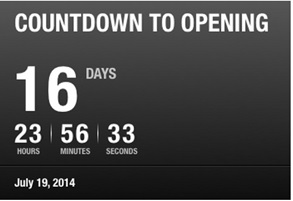 Eeek! There's nothing like a countdown clock to focus the mind. There are now 16 days left till our opening event "Out of the Woods" and we're busy getting the site ready for the day. Life has become a hectic whirlwind of random actvities such as wallpapering a caravan in the middle of a field, climbing onto a roof with a hose to water plants and tiling garden sheds. Random, yes, but good fun too. Here's a few pics: 
"The Atom" - all finished now and ready for her new curtains and cushions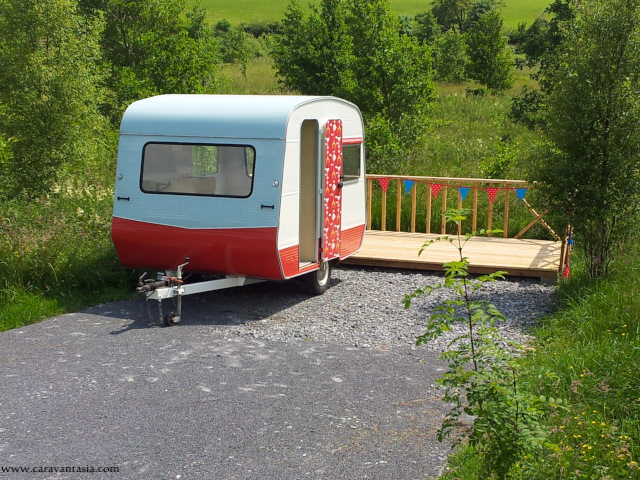 Watering the roof of the Green House - the wildflowers were becoming a little parched in the sun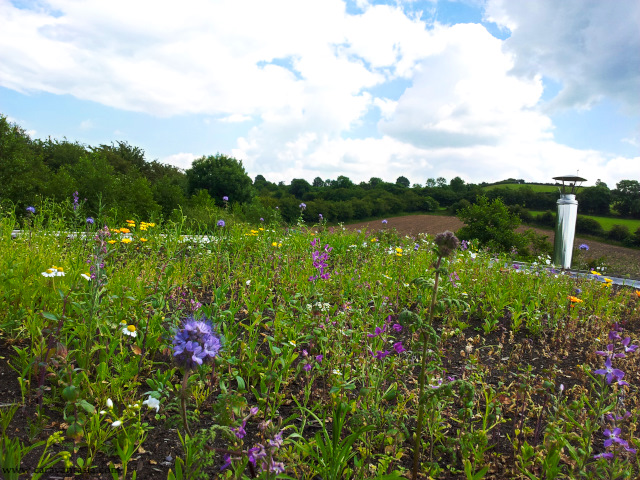 Of course it's a well known fact that all work and no play is bad for the soul.....sometimes you have to take a bit of time out to enjoy the surroundings. The caravan decks have become my go-to place for a spot of relaxation (the tables and chairs for the decks are being deleivered next week, hence the rather laid-back angle of the photo below).  We've left the areas around the decks untouched and a bit overgrown because it's such a good wildlife haven and we think that most people would prefer to share their space with the birds and bees?  
Chill.......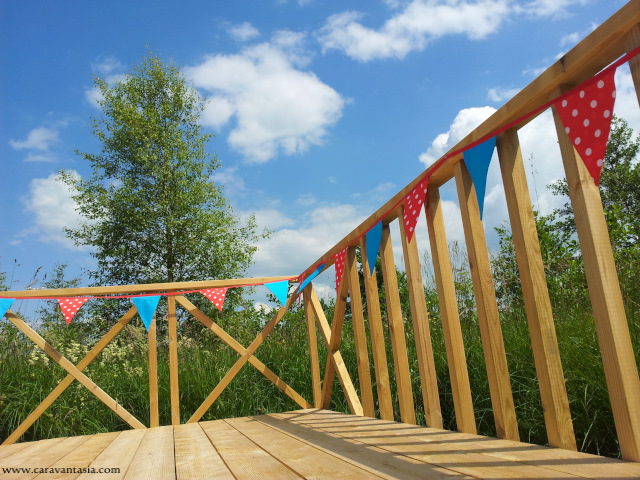 Today, my random tasks will include sewing a set of curtains for a shed and making a garden for an 8ft wooden hare to live in.... as you do. 
Tick tock... 
Categories: Progress
/