Shopping Cart
Your Cart is Empty
There was an error with PayPal
Click here to try again
Thank you for your business!
You should be receiving an order confirmation from Paypal shortly.
Exit Shopping Cart
Hello and welcome to the latest musings of this very intermittent blog.  Before the 2017 season is upon us, I thought it might be an opportune time to look back on the happenings of last year. 
Randomness is the only thing that seems to be a constant in Caravantasia. We've had bookings from couples, hen parties, birthday parties, pretend WW2 soldiers, mud stompers, stone chippers and ecologists. It's kind of fun that way though as conversations can range from topics as diverse as the number of birds present on site (at least 47 different types) to how to clean and assemble a semi-automatic rifle (I still don't know and intend to keep it that way). It keeps life interesting. 
We hosted our first hen nights in 2016. We had some lovely groups of friends who were an absolute joy to have around the place. Some arranged their own activities and some asked us to help them out. They played rounders, had silent discos, learnt 'dirty dancing', made up quizzes, made dreamcatchers, made jewellery, took yoga classes, ate pizza and sat around a bonfire or danced until the early hours. One of the brides-to-be arrived in a bikini and toga because her 'friends' told her that was required dress... cruel, but very funny! 
In July we hosted our first Summer BBQ, which we hope will be a regular event. It was a BYOB event with food provided, followed by entertainment in the form of Scott Maher (Singer/songwriter and general comedian) and Will Wild (probably the coolest DJ on the planet). A fun, fun night. 
The site continues to be popular for one or two night stays for couples, young families and groups of friends. The peace and quiet of the place is the draw. We are very much in the middle of nowhere. Just sitting drinking coffee on the deck of a caravan, snoozing in one of the hammocks or wandering around the fields is the perfect chill-out and antidote for the stresses of the working week. We've always been a bit undecided about whether or not we should provide WiFi at the site and after last years feedback we've definitley decided not too. Guests tell us that after the initial shock/fear/panic, they actually enjoy just switching off from the outside world for a while. 
So, that was 2016 and I'm guessing that 2017 will be much the same.... which could literally be anything! Bring it on 
PS. The site will be open from 4th May - 24th September this year.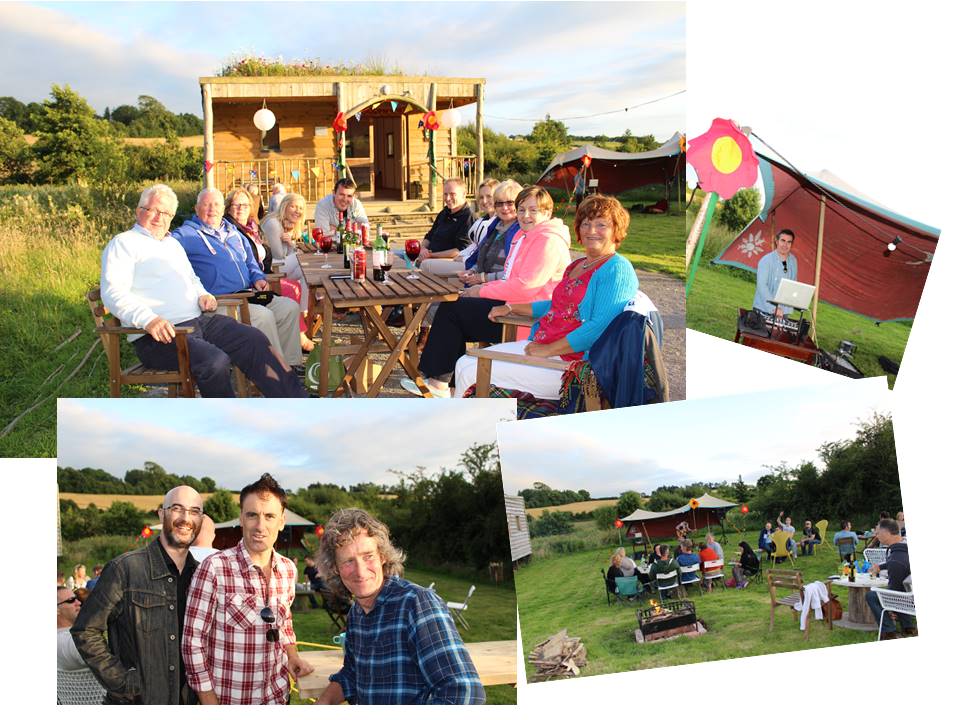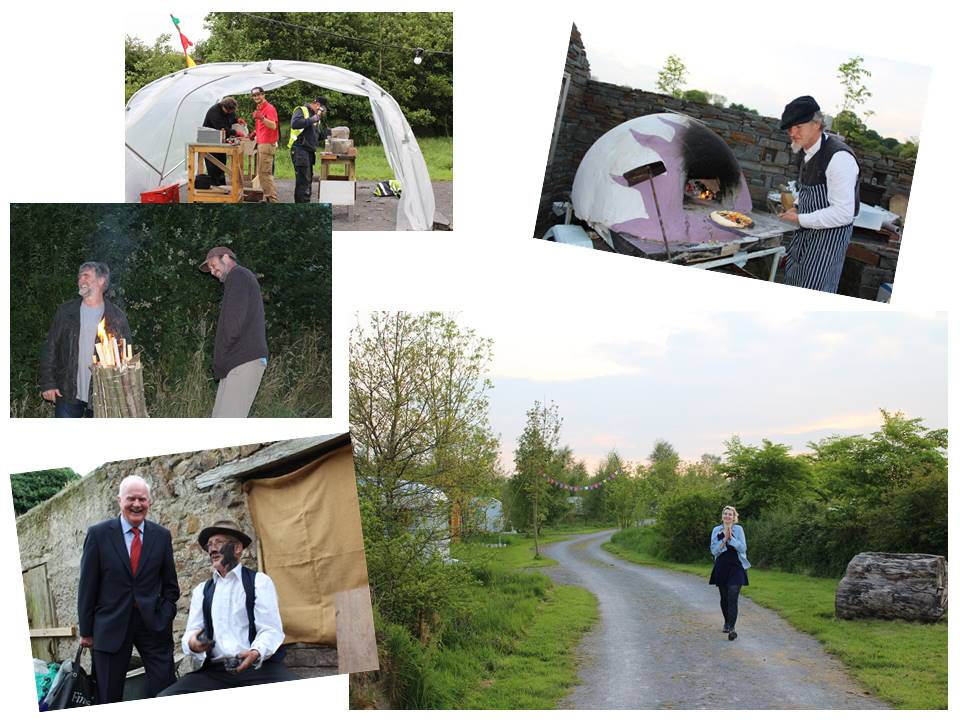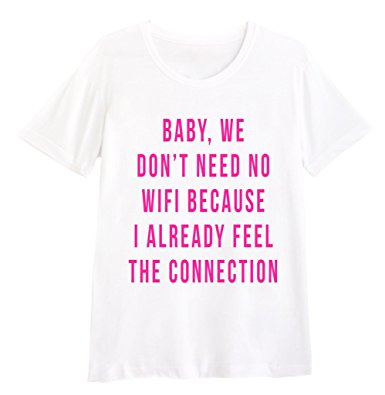 Categories: Events
/