Shopping Cart
Your Cart is Empty
There was an error with PayPal
Click here to try again
Thank you for your business!
You should be receiving an order confirmation from Paypal shortly.
Exit Shopping Cart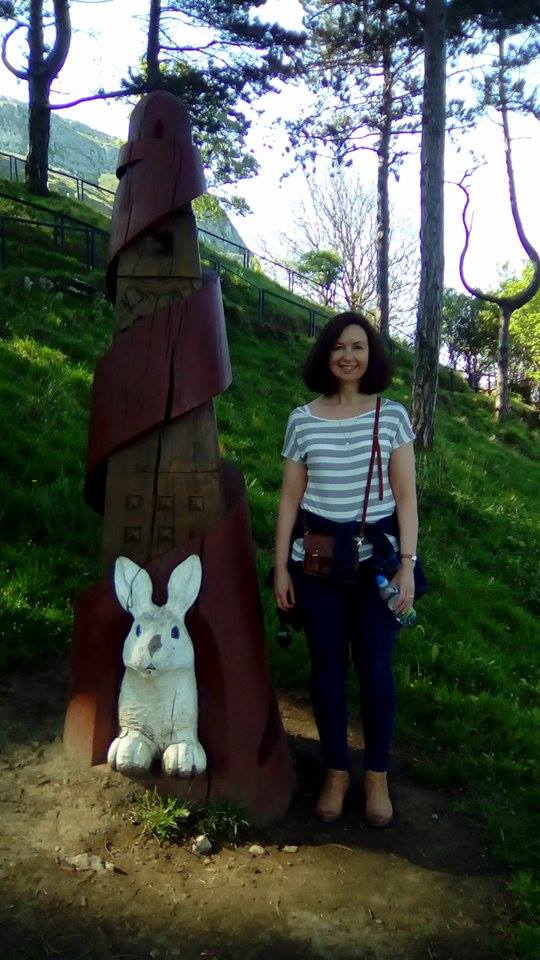 You see, I came across this white rabbit and followed him down a hole and ended up involved in all kinds of shenanigans. And THAT's why I haven't blogged in so long.
So, before I get arrested for crimes against blogging (not to mention all of that dodgy stuff that happened in Wonderland), I'll just move swiftly on shall I and we'll say no more about it?
Caravantasia's 2016 season has started with a bang. Tom has been putting in lots of hours in the workshop to finish our two new caravans for this season and I've been sewing up a storm making curtains and re-upholstering cushions.
The first of the caravans is called the "Sylva". She was made in the West of Ireland in the 60s and was owned by the same family in Galway from new. The lady we bought it from was the daughter of its original owner and told us about the family holidays they enjoyed in it as kids, sleeping two adults and up to six children (gulp!). At Caravantasia she'll be rented out as a more spacious 4 berth!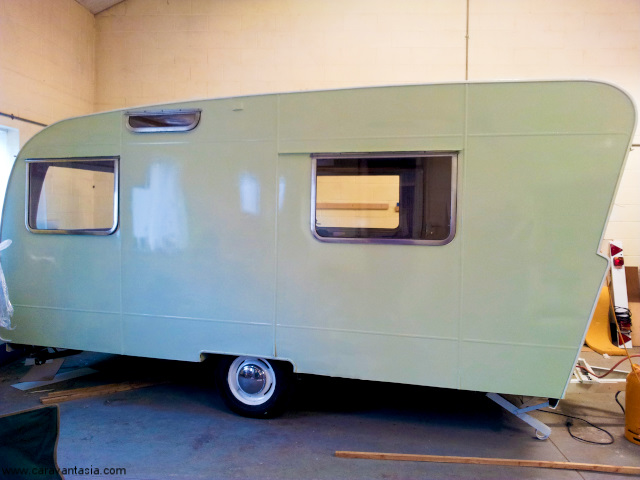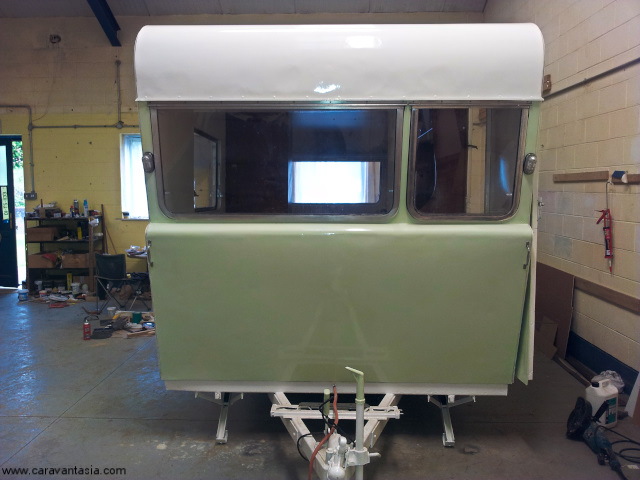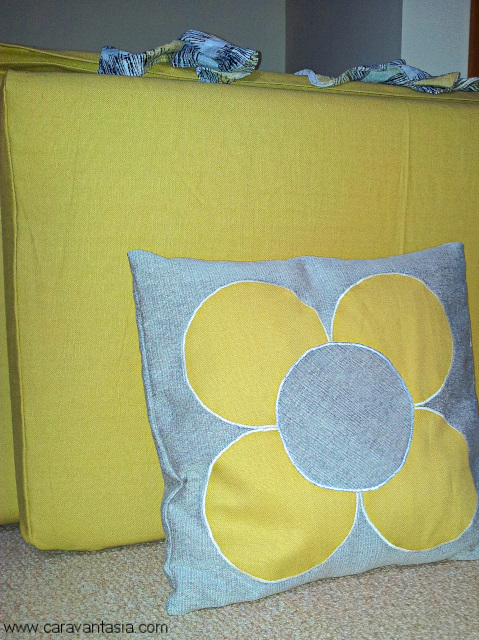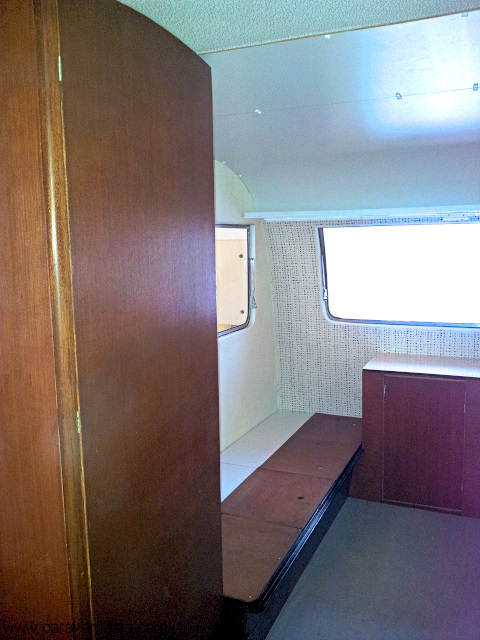 Unfortunately, time hasn't been kind to this old caravan and we had to completely strip her back and replace all of the internal walls and framework. I suspect it may have been easier just to build a new caravan, but she's a rare old Dame so we wanted to give her a bit of respect. We're just putting back all of the fixtures and fittings and will have all of the soft furnishings, pictures, nick-nacks and other bits of prettification in her by the weekend. She'll be a little 1960s palace.
Next up is "Wilma". She's a CI Cadet and was a very popular caravan in the 1970s. She's being furnished in a slightly headache-inducing 1970s colour scheme, but a little toned down to make sure guests actually get some sleep.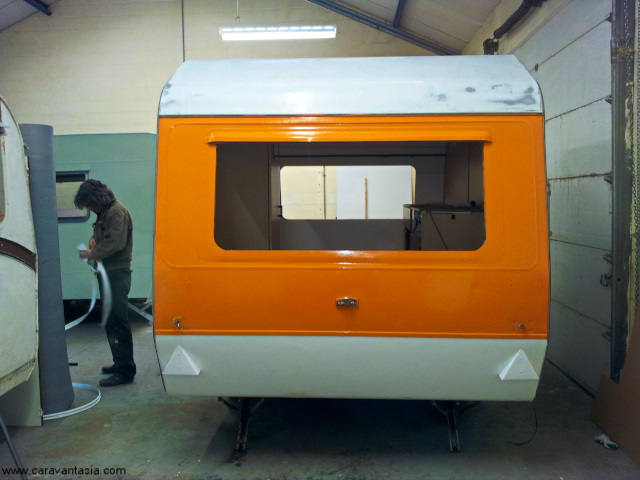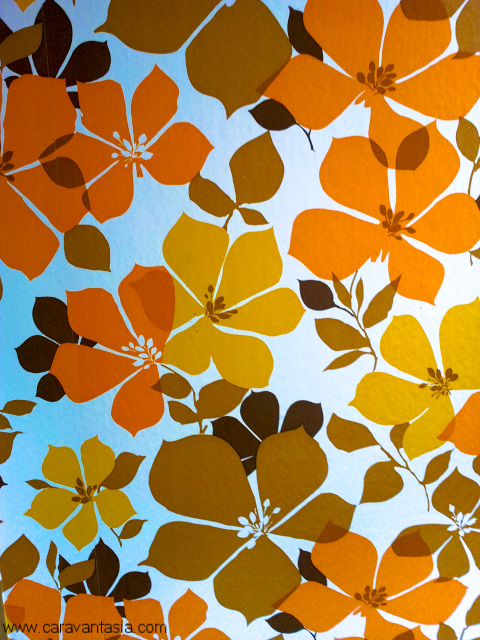 She's called Wilma because Tom's first crush was on Wilma from 70s TV programme "Buck Rogers in the 25th Century". This probably had a lot to do with all of those lycra space costumes. I had a massive crush on Buck, but Buck is a weird name for a caravan and sounds a bit rude. I will leave you with a photo of the dazzling duo and will be back much sooner with pics of the newly unveiled caravans.
Oh Buck…… *sighs*………..such 70's perfection….. :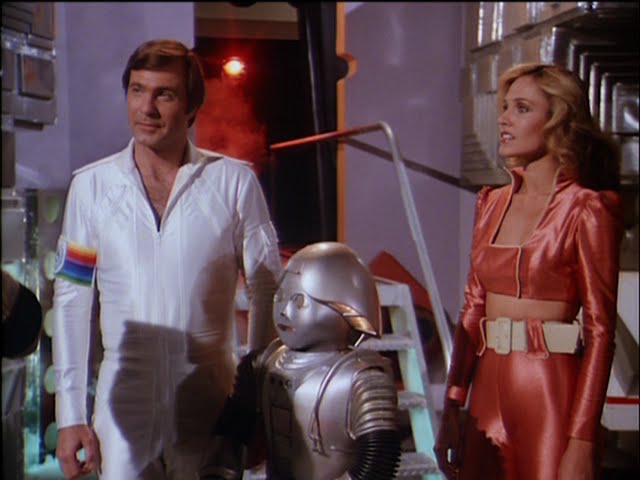 Categories: Caravans, Progress
/