Shopping Cart
Your Cart is Empty
There was an error with PayPal
Click here to try again
Thank you for your business!
You should be receiving an order confirmation from Paypal shortly.
Exit Shopping Cart
BEHOLD! "Maggies Kitchen", our new outdoor eating area is now more than just a figment of our imagination. It's now looking more like the shabby old ruin that it's supposed to be.  The back story to Maggie and the Kitchen is here if you're at all interested. 
Over the last couple of weeks, Tom and Dave have been slaving away in that gorgeous summer weather we enjoyed recently, dilligently provided with ice cream and sympathy by yours truly. 
Hopefully you can now get a better idea of how it will look when it's finished. The good thing about building a ruined building is that you get to decide when it's finished.... "But it's got no roof?" they say... Pah! It's meant to have no roof! "But it's got no walls on two sides?" Silly!  walls are sooo last year!  Just think, it could become a whole new concept in building... it would save on a hell of a lot of maintenance.
Anyhow, I digress. Maggies kitchen will have a barbeque and a cooking griddle for morning fry-ups. It will have a sink for drinking water, two windows and a functioning chimney and fireplace for warming cold hand on chilly evenings.  We also plan to have a temporary roof on it on the off-chance that it may rain at some point over the summer. 
There's just a bit of the two walls to finish now, then we get to decorate it with all of the things you might find in an old Irish cottage. We're thinking pictures of the Pope (John Paul II, of course), JFK, some nice china etc. All suggestions welcome!
So, you want to see some photos don't you? As usual most of the photos have dogs in them, and there's one extra this time too because Dave's dog, Jim the Jack Russell, accompanied him on the build.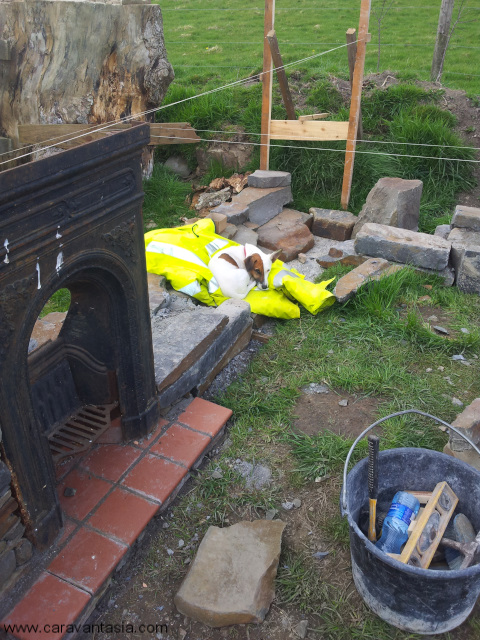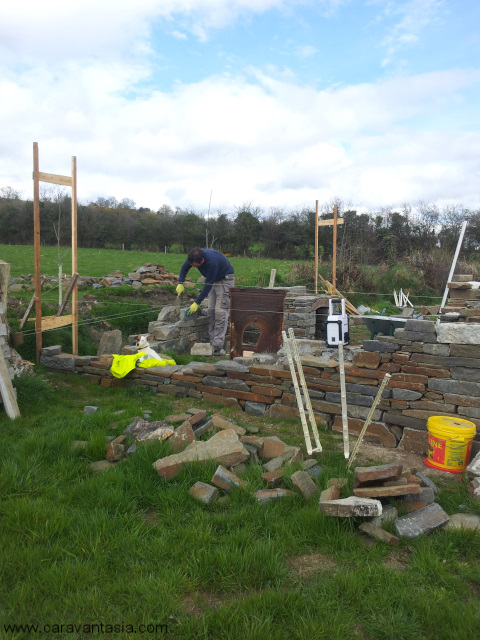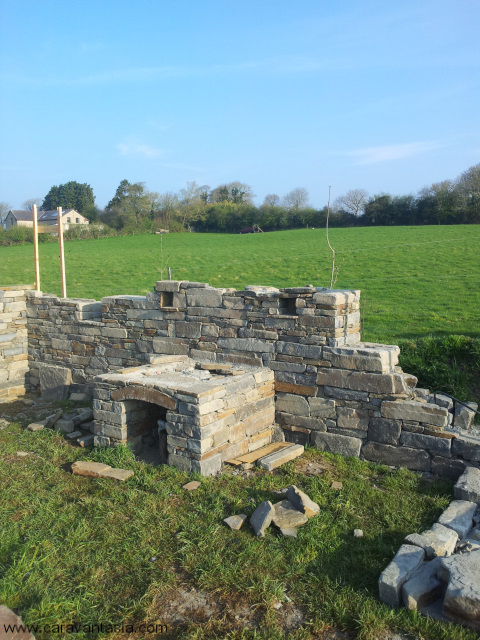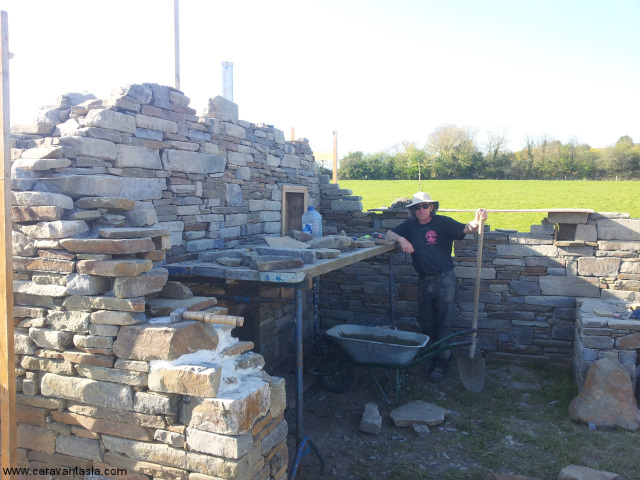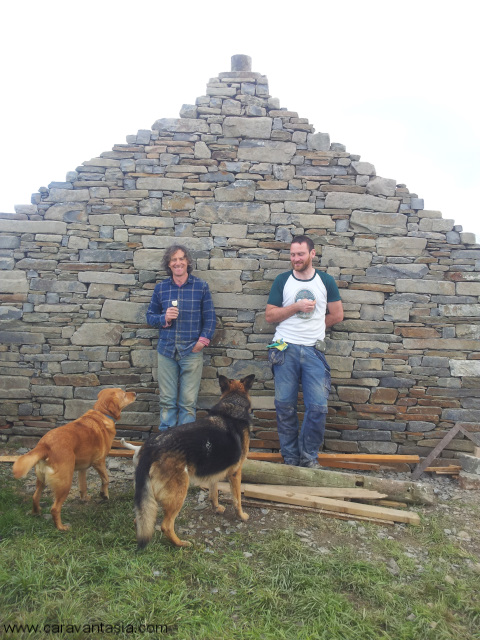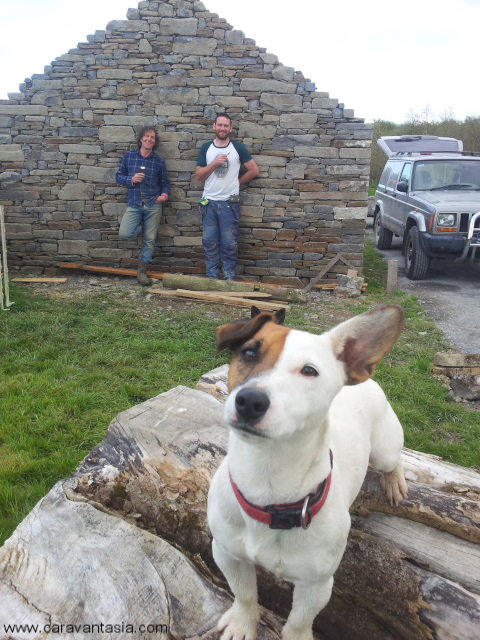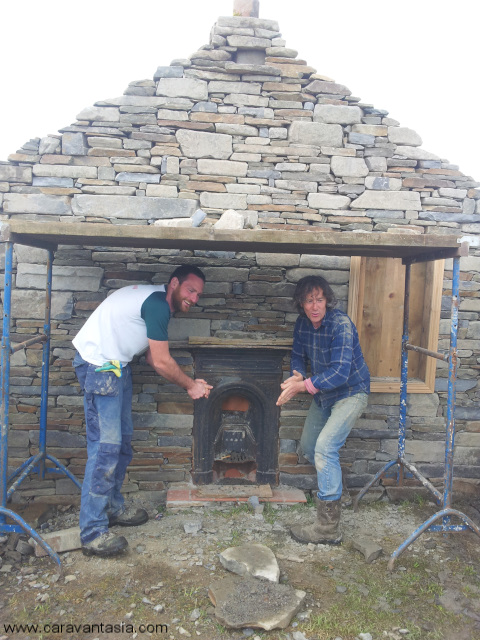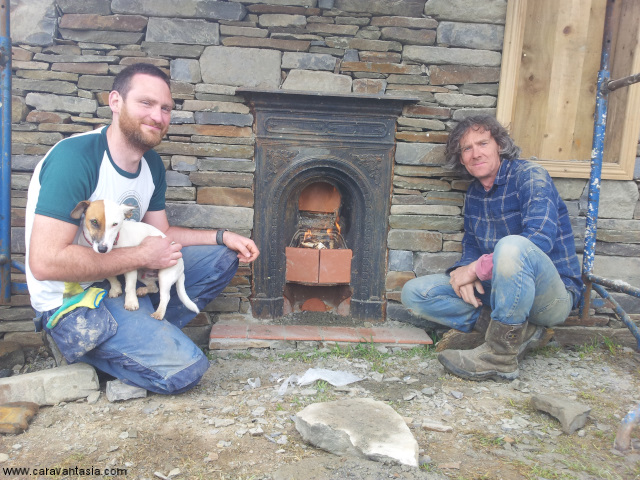 Categories: Progress
/