Shopping Cart
Your Cart is Empty
There was an error with PayPal
Click here to try again
Thank you for your business!
You should be receiving an order confirmation from Paypal shortly.
Exit Shopping Cart
Yowch! Could the title of a blog entry about solar lights be any more cheesey? (answer: probably... don't tempt me). 
Our 'ethos' for the site is to be as green as possible, but without forcing it down people's throats. We don't want to be all green and preachy and make our guests shower in recycled pond water*, but we do want to have as little impact as possible.
One of the ways we're doing this is by going 'off-grid' and using solar energy for hot water and electricity. The hot water for our showers and toilets is heated by solar panels and the lights for the toilets and showers are all solar powered too and are on automatic sensors.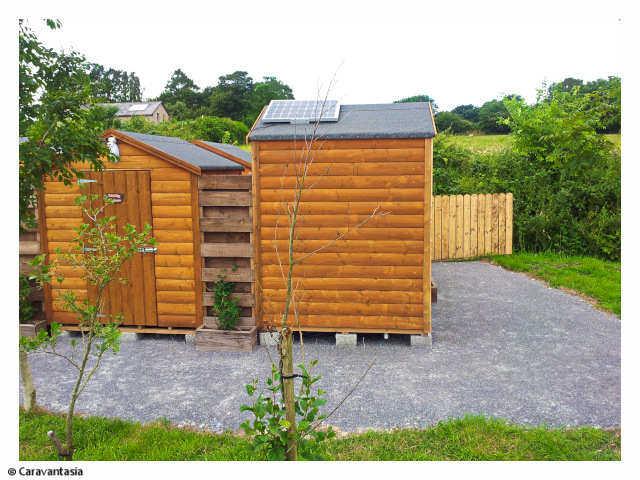 We've been really impressed at how bright the lights are. I'd always imagined that solar lighting would be a bit puny and temperamental, but that's not the case at all. You wouldn't notice the difference from mains power, and I guess that's how it should be. 
In the Green House we have solar lights inside, solar fairy lights outside and a PV panel for electricity to power a laptop, stereo etc.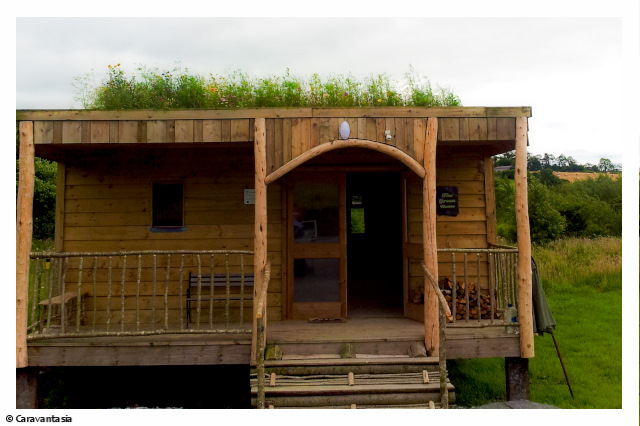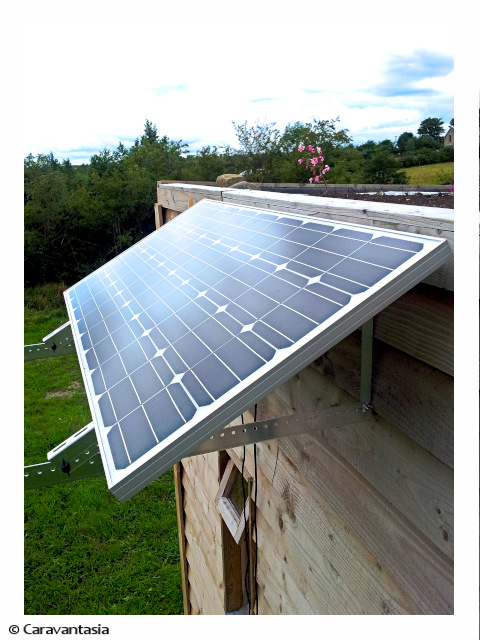 Colm Griffin at http://www.purchase.ie supplied the bespoke solar lighting system for the site and I'd thoroughly recommend the company. Not because I'm getting paid to say that or anything, just because it's true. 
Also a big shout out to our super-efficient plumber Harry Ardnt who installed the solar hot water system and Jimmy Hayes from Killenaule who worked some late nights to get everything installed before our launch. Thank you!
So, now we can carry out all manner of activties in the Green House at night.... ....solar powered rustic pole-dancing classes anyone? .......... anyone?.............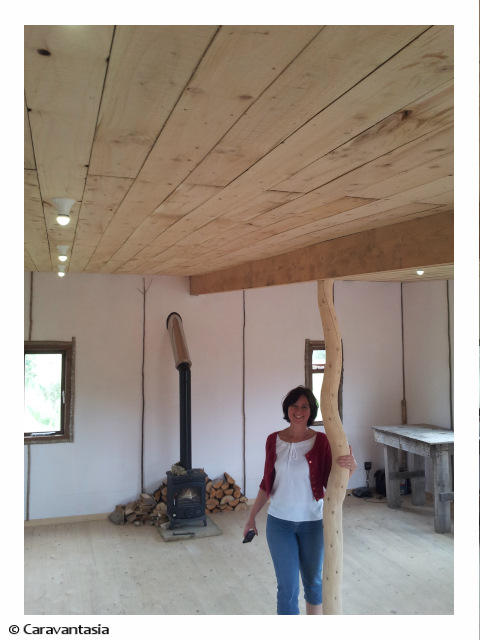 * the water comes from a well, in case you were wondering ;-) 
Categories: Progress
/