Shopping Cart
Your Cart is Empty
There was an error with PayPal
Click here to try again
Thank you for your business!
You should be receiving an order confirmation from Paypal shortly.
Exit Shopping Cart
For a while we've been thinking about what to call the wooden building on stilts that will be our workshop / communal building / place where all manner of fun things happen. "Workshop" sounds too much like "Work" (bleuh) and "Communal" sounds too much like a commune and brings to mind weird religious cults (or is that just me).
I'm not sure how it happened, but the little wooden building on stilts is now called "The Green House". It's green because it's built from wood and will be solar powered, not because it will be used to grow fruits and vegetables in. And just to confuse you even more, we painted the inside walls pink!  It's subtle though, I promise.... just enough to take away the white glare.
Carpenter extraordinare, Richie Clarke, has been back with us to help finish off the ceiling in the Green House and build the decks for the caravans. We've also had a few friends visit lately and the rule there is that you generally get a paint brush shoved in your hand on arrival in return for B&B. It has been much appreciated.. thank you Cath, Glen and John for the help with painting and sanding the insides of the Green House and thank you Emma for helping us plant some more trees around it.
Here's a few pics of building that finally has a name..... .
The porch...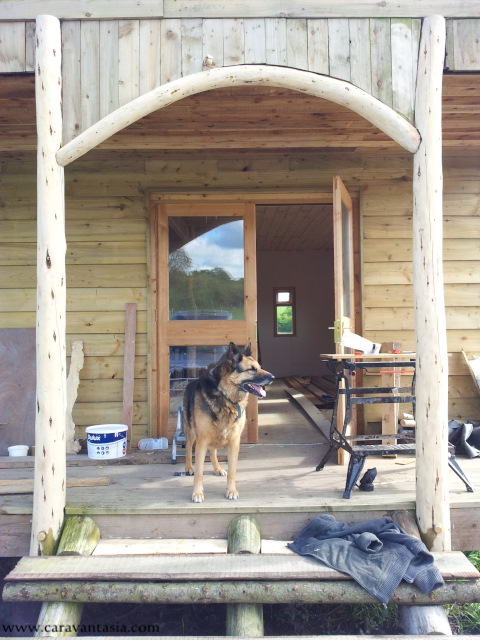 The ceiling being put in place...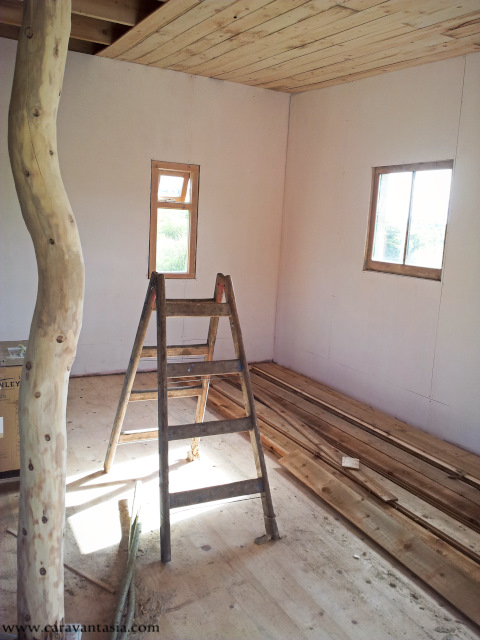 Hazel hand rails around the porch...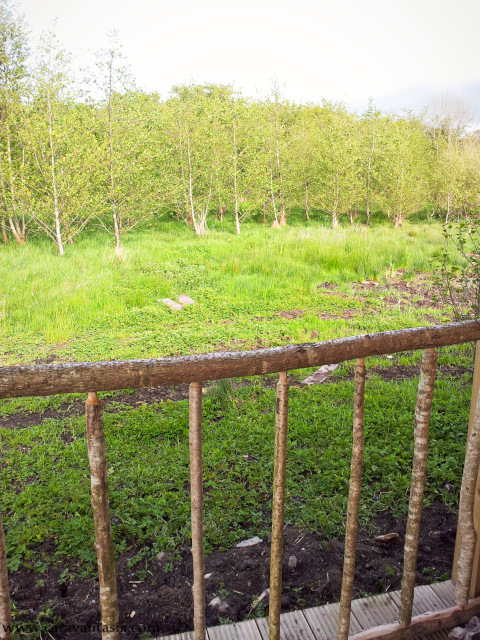 View from the front window.....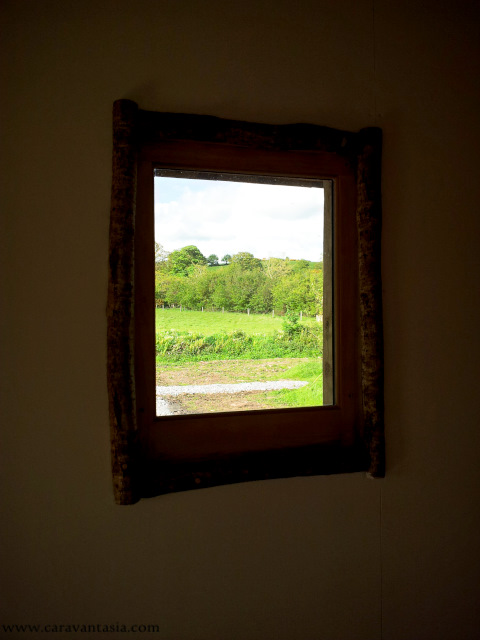 Green seedlings growing on the green roof of the green house...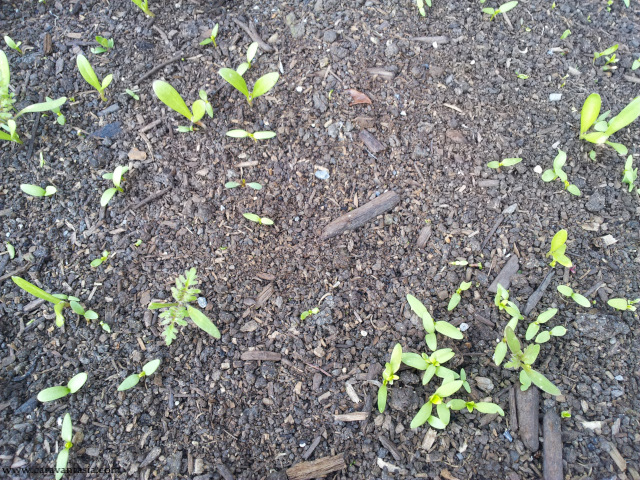 Categories: Progress

0

/