Shopping Cart
Your Cart is Empty
There was an error with PayPal
Click here to try again
Thank you for your business!
You should be receiving an order confirmation from Paypal shortly.
Exit Shopping Cart
Hello! Would you like to take a peek at the work in progress on our campsite loos? Of course you would!
May I introduce Carvantasia's mens loo…. Ta da! They are not finished, obviously, but they're beginning to start their transformation from boring old garden sheds to posh loos.
Toilet (wall)paper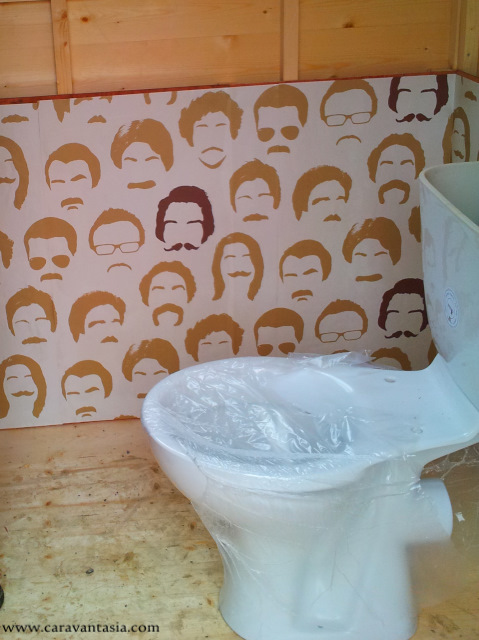 The theme will be a mens barbers shop (loosely) and the wallpaper has a bit of a retro vibe. I definitely see Magnum P.I. in there, plus Burt Reynolds, Walter White (before the hair loss) and Freddie Mercury. I think my husband, Tom, is in there too but he doesn't have a moustache so I'm probably hallucinating due to excessive use of wallpaper paste (Tom, if you're reading this, don't be getting any facial hair-related ideas).
Walter White, what are you doing in my toilet?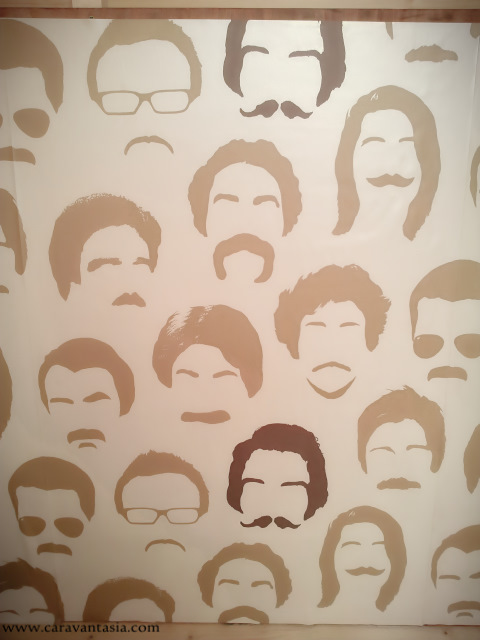 The ladies loo will be a more girlie affair altogether, featuring flamingos. Because… well, why would you not put flamingos in your toilet?
Sneaky pic of Tom for head/wallpaper comparison purposes, plus flamingos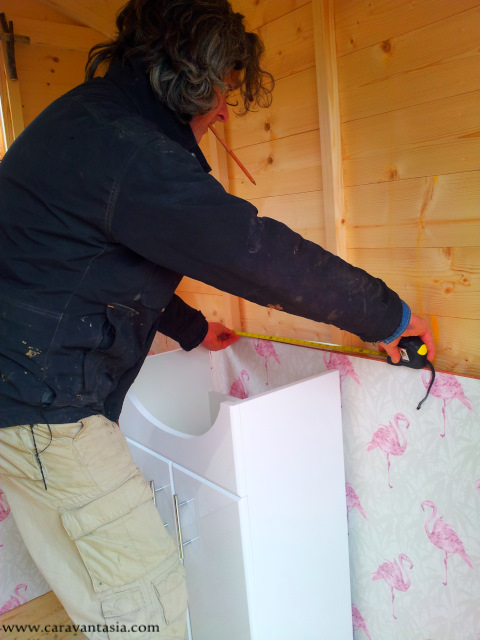 We will also have a separate Ladies loo, shower and washroom and the same for the guys. No themes have been set in stone yet, so if you have any ideas we'd love to hear them!
Skip: "Flamingos?... I HATE flamingos".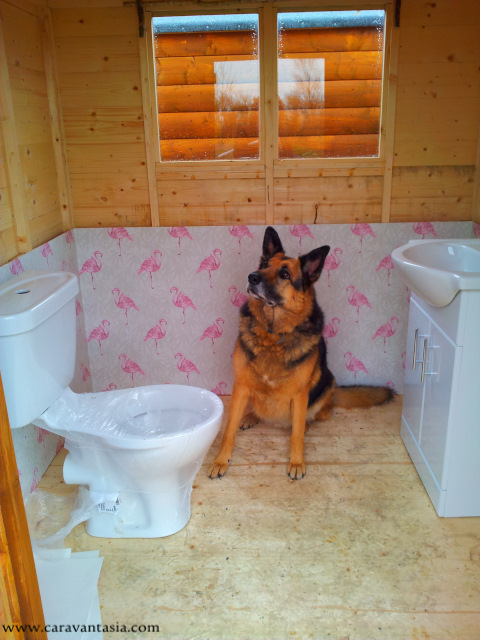 Categories: Progress

0

/