Shopping Cart
Your Cart is Empty
There was an error with PayPal
Click here to try again
Thank you for your business!
You should be receiving an order confirmation from Paypal shortly.
Exit Shopping Cart
Luckily, things have moved on since 'caravanageddon' and it's beggining to feel like a distant memory.  The birds are singing, flying things are flying and spring is springing up everywhere. Even the pet rabbit decided to escape today, to have a bit of springy fun with a wild rabbit. I Googled 'gestation period rabbit' and it said 31 days. OK, so I'm familiar with the term "breeding like rabbits" ... but 31 days ?! That's no time at all !  We may have to give away free rabbits with every caravan rental.
Ah yes, SPRING don't ya just love it.
Because the weather has been so nice we took the opportunity today to fix the rips in the green roof of our workshop building. It's all done now and the roof is ready for planting with wildflowers. I can officially say that we're now back on track and all of the storm damage is fixed (except for a few fallen trees which kindly fell over to provide us with wood for bonfires for y'all to sing around).
So, here's Tom on the roof today.... working...looking like he means business.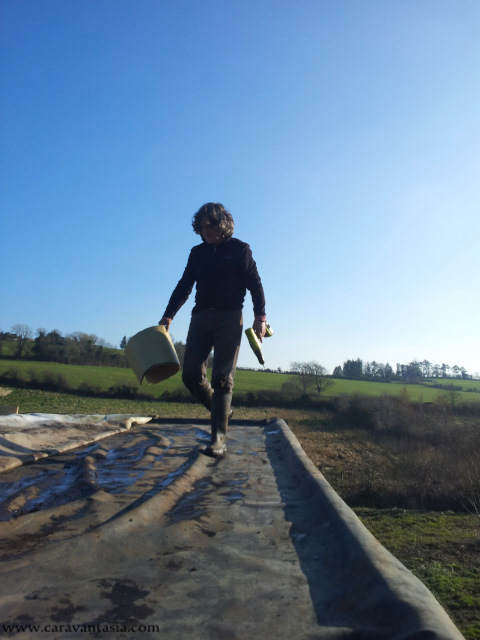 And here's me.... "working".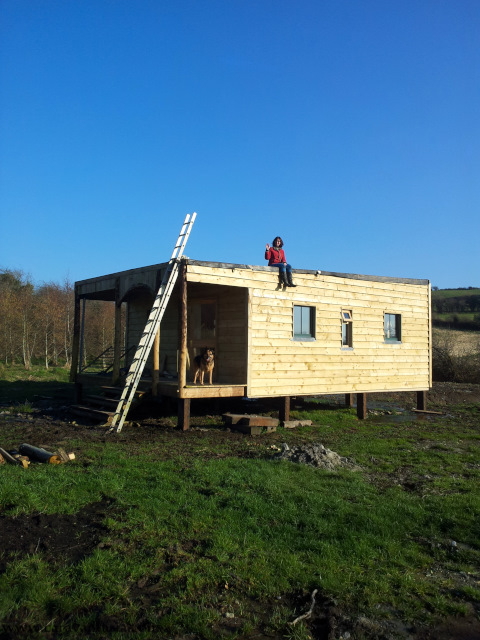 And here's the obligatory dog photo.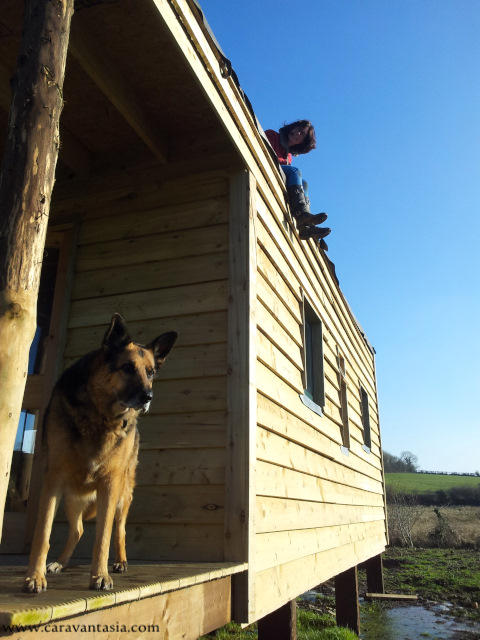 We're also making good progress with the caravans and will be having a 'big reveal' soon!
Until then, enjoy the sunshine and keep an eye on your rabbit.
Categories: Progress
/