Shopping Cart
Your Cart is Empty
There was an error with PayPal
Click here to try again
Thank you for your business!
You should be receiving an order confirmation from Paypal shortly.
Exit Shopping Cart

As part of our planning permission for Caravantasia, we have permisison for seven 'follies', but we have to agree the design and specification of them with the Council before we go ahead and build them.
I looked up the definition of a FOLLY (see above). The things we have planned are not that costly, and are not towers or mock gothic ruins, so I'm more inclined to agree with the first definition... "Lack of good sense; foolishness" Hmmmmm.
There is also a quote by George Bernard Shaw that goes "Folly is the direct pursuit of happiness and beauty". I think I prefer him to the Oxford English Dictionary. Yes, we'll stick with George instead.
Anyhow, our first 'folly' incorporates a train station.... in the middle of a field...... going nowhere.... but incorporating a few fun elements that will either make people say "ooooh!", "Wow!", "Huh?" or "WTF??".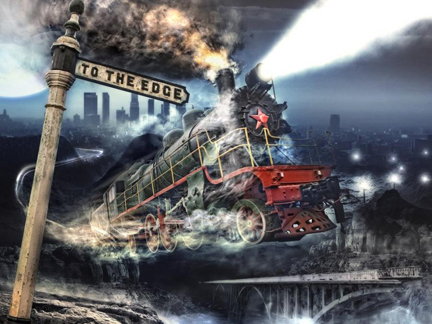 So, we duly submitted our plans to the Council and got a letter back from them this week confirming that we're good to go.
Say what you like about the planning system, but we have got permission IN WRITING to build a train station, with no train, in the middle of a field in Tipperary! How cool is that?
Wait till they see what Folly #2 is going to be.....
Categories: Progress
/