Shopping Cart
Your Cart is Empty
There was an error with PayPal
Click here to try again
Thank you for your business!
You should be receiving an order confirmation from Paypal shortly.
Exit Shopping Cart
Ta da... Caravantasia is complete! Finished. DONE!
Ok, well ,not really, but the minature version is ready, should there be any minature humans out there who would like to stay in one.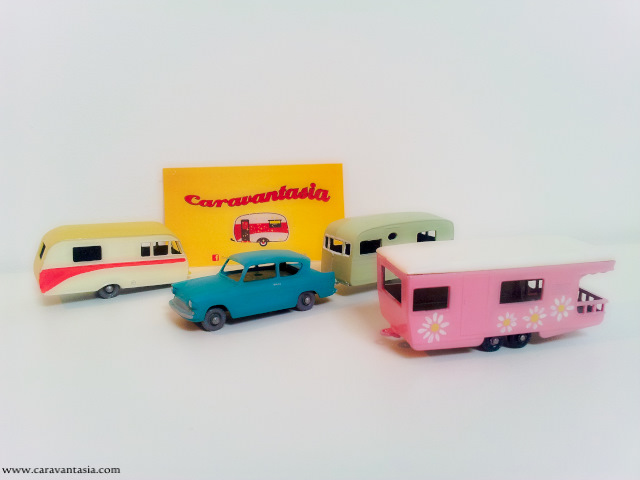 I am now feeling the need to acquire some minature figures to show them off to their full potential, but I fear I could end up with the whole of the upstairs of the house being taken over by a minature scale model of Caravantasia, with added beaches, mountain ranges, ski slopes etc.... I probably have more constructive things to be doing right now?
Hmm... we'll see.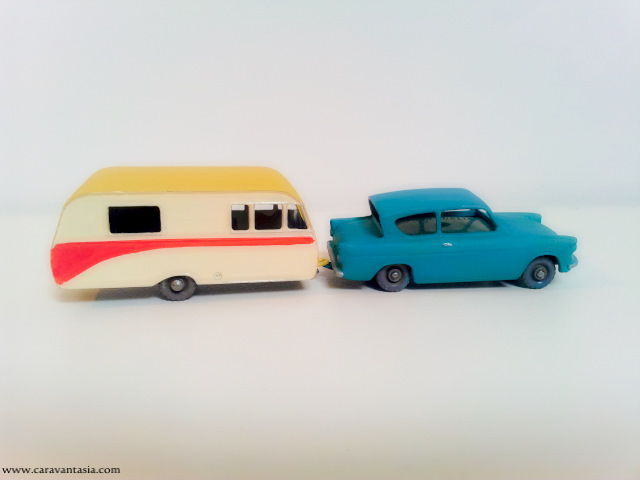 Of course I had to do one up as a 'Caravantasia brand' caravan.....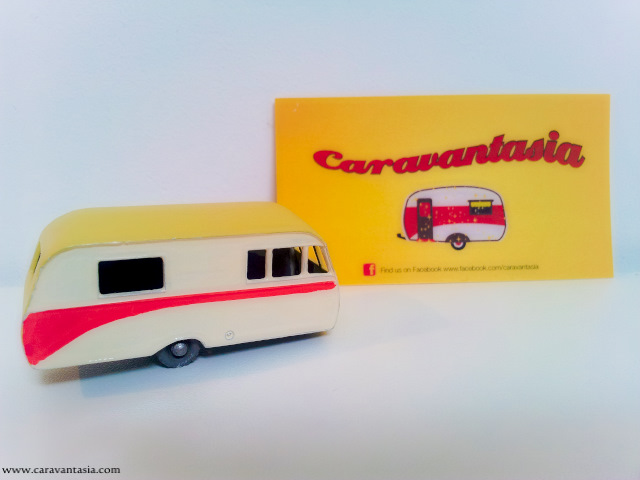 Here is a pic of the 'creative process' (?). Eat your heart out, Banksy.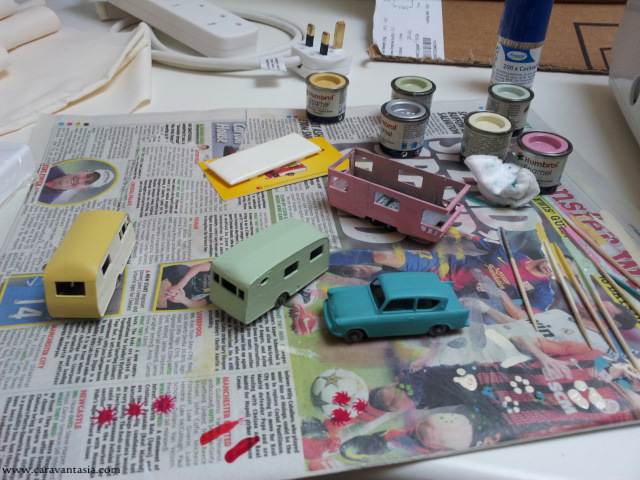 .
Meanwhile, back in the workshop where the regular sized caravans are being refurbished, we have started the respray on our smallest caravan (i.e. regular caravan, but small... not at a toy one).  Here she is after her first coat of paint.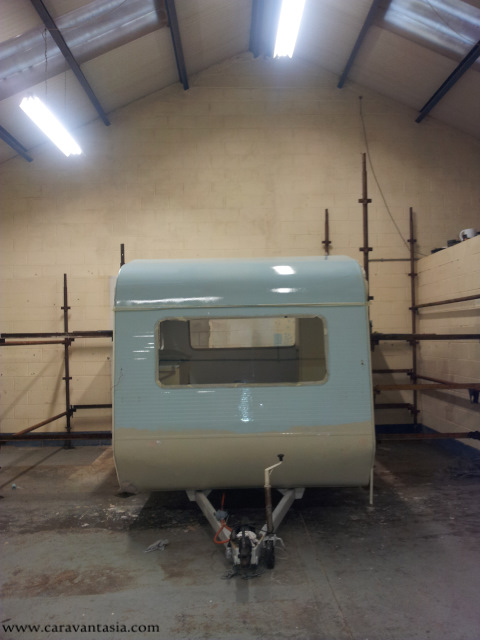 Here's a rough sketch showing the intended colour scheme. We have named her "The Atom" on account of her small size and she's being renovated in a nice bright style inside, with a nod to the atomic era of the late 50's and early 60s. Hoping to have her all finished in the next few weeks so will post some 'Before and After" pics then.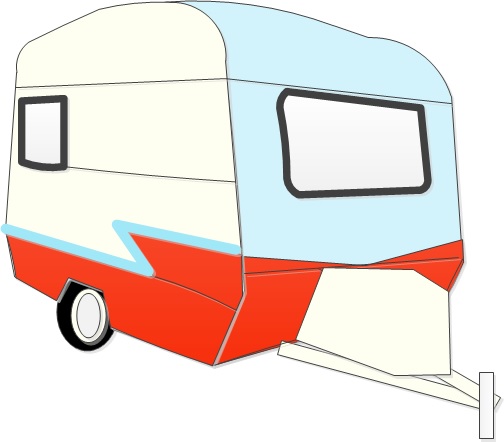 Categories: Progress, Caravans
/